About Mihaly Air Care
Mihaly Air Care is a family-owned business that provides air and dryer duct cleaning services.
Started by Dave Mihaly in 2017, a figure within the action sports industry, Dave changed career paths and attended technical college where he received a certificate in refrigeration and control systems. Further increasing his knowledge, he also received his air duct contamination certificate while becoming EPA certified. With over 3 years working on the service side of heating & air conditioning, Dave started Mihaly Air Care to fully accommodate his customers with clean air technology and reliable service.
Serving as a local business, our goal is to provide the best possible service to San Marcos and the surrounding area.
We take pride in our strong work ethic which is backed by a commitment to reliability and customer satisfaction. No matter what the size is of your system, we'll go above and beyond to ensure fantastic results and service.
From the moment you call to the second, we complete your project – our focus is on customer experience from
Mihaly Air Care will help your A/C and heating systems run at their best performance possible for years to come. Air duct cleaning is a cost-effective way to protect your appliances and provide clean air for your family so give us a call today to learn more about our dedication to providing strong, secure and reliable service.
Call now and you'll see why so many San Marcos homeowners choose us for all their ,dryer and duct cleaning needs!
Mihaly Air Care
At Mihaly Air Care we are proud to offer a professional expert air duct cleaning to help make your indoor environment as clean and healthy as it can be.
Our History
We are a locally owned and operated business, committed to providing excellent customer service and expert cleaning to North County San Diego. We use state-of-the-art equipment and the latest cleaning techniques to make sure that we continue to exceed our customer's expectations every time.
Our Equipment
No matter the size of the job we use the most modern and effective cleaning equipment every time. Our tools are capable of navigating ductwork whether it's new or older. We can remove all dust debris. lint, dirt, and allergens may be lurking at any point along with your ductwork. Our equipment allows us to provide a thorough clean the first time. every time
Our Cleaning Processes and Services
We use a combination of powerful vacuum cleaners and rotary brushes, none of which will allow any of the loosened debris to enter your indoor environment. This cleaning the process will completely rid your addicts of unwanted material, increasing both the health of your indoor environment, and the efficiency of your HVAC or furnace
system
We Offer
Residential Air Duct Cleaning Services

Air Duct Sanitizing

Dryer Vent Cleaning Services

Commercial Air Duct Cleaning Services

Air Filter Replacement
Our Mission
To provide our customers with a healthier indoor environment by eliminating dust, debris, and allergens from air duct systems using a combination of technician expertise. and modern cleaning équipment
Air Filter Replacment
Dryer Duct Cleaning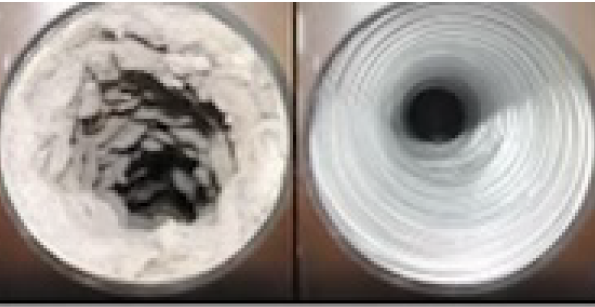 Air Duct Cleaning
Cleaning & Disinfectants Equipments